Vintage Minor Register
---
Spares and Services
This section of the website contains details of new vintage Minor and M Type spares.
---
Sports and Vintage Motors Ltd.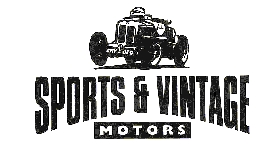 Chassis and engine spares for the Minor and M Type.
Gorse House, Whitchurch Road, Prees, Shropshire, SY13 3JZ
http://www.sportsandvintage.co.uk/
Phone: 01948/840899 Fax: 01948/840897
Email: sales@sportsandvintage.co.uk
Sponsors of the Vintage Minor Register
---
Ian Harris
Morris spares - 1928 to 1940
Gaskets, Head Studs, Valves, Springs, Guides, Timing Chains, Engine Mountings,
Clutches, Flexible Couplings, Radiator Mounts, Fan Belts.
King Pins, T.R. Ends, Shackles, Pins, 'U' bolts, Seals, Felts, Ball/Roller Bearings
Brake Master Cylinders, Cables, Pulleys, Wheel Cylinders, Rubber Seals, Flexible
Pipes, Linings, Exchange shoes, Plugs, Points, Reconditioned Electrical Cut-outs,
Lighting/ignition switches, Horns, Trafficators, SU Pumps
Everything with a full guarantee, from Minor to Isis
The Hideaway, 8 Hitchin Road, Shefford, Bedfordshire, SG17 5JA
Phone: 01462/659969
E-mail: ianhms@outlook.com
---
Concours Tyre & Rubber Co
A source for original pattern triple stud 4.00 x 19" tyres, as originally fitted to OHC
Minors and many other cars of the late 1920's and early 1930's.
We have created a web page specifically for this new tyres.
---
Brasscraft
Chris Glover, Farley Mount, Hog's Back, Seale, Farnham, Surrey, GU10 1EU
Tel: 01252/782702
Chris is a wizard at windscreens, having made several Minor screens over the
years, including casting of new side pillars.
---

We have all the patterns for the early and late type Vintage Minor wings
Body panels also manufactured
Radiators restored. Genuine honeycomb supplied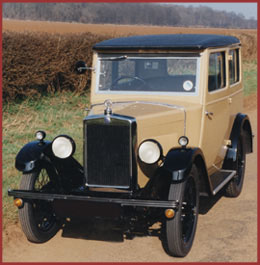 We have recently manufactured body panels and restored the radiator
for this Vintage Minor
Vintage Wings & Radiators
Lord North Street, Miles Platting,
Manchester, M40 8HT
Tel: 0161/202/6247
Fax: 0161/202/6247
enquiries@vintagewingsandradiators.com
www.vintagewingsandradiators.com

---

---
Recommended by John Foreshaw:
D. P. Hughes Precision Engineering
Telephone 01458/273621
Contact via e-mail
For white metaling and line boring.
Good work, done in Hoyt's metal and the appealing part was the cost of 30 pounds per journal.
---
Gregorys Autoparts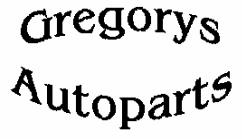 166 High Street, Scunthorpe, North Lincolnshire, DN15 6EH
Tel:/Fax: 01724/844225
Email: autoparts@gregorys.demon.co.uk
Website: www.gregorys.demon.co.uk
Vintage parts & accessories. Pre 1950 British car parts - mainly electrical,
mirrors and small components. Lucas - Desmo - Raydot - Rotax - Alvis - MG -
Riley - Badges – Mascots.
---
Lambrook Tyres
PO Box 44, Honiton, Devon, EX14 0PY
Tel:/Fax: 01404/891189
Veteran, vintage and classic tyres.
---
Longstone Tyres
Main Street, Great Longstone, Bakewell, Derbyshire, DE45 1TZ
Tel: 01629/640227 Fax: 01629/640533
Tyres and wheels for veteran, vintage and classic vehicles.
---
Motor Wheel Service & Repair Company
Jeddo Road, Shepherd Bush, London, W12 9ED
Tel: 01753/549360 Fax:01753/547170
Wire wheel manufacture and restoration.
---
Namrick

124 Portland Road, Hove, Sussex, BN3 5QL
Tel: 01273/779864 Fax: 01273/726078
Email: strigwell@compuserve.com
Website: www.namrick.co.uk
Namrick supply nuts and bolts including BSF and BSW.
---
North Hants Tyre
10-30 Fleet Road, Fleet, Hamphsire, GU13 8QQ
Tel: 01252/613261 Fax: 01252/812225
Wide range of vintage tyres and tubes.
---
Vintage Tyre Supplies
Beaulieu, Brockenhurst, Hampshire, SO42 7ZN
Tel: 1590/612261 Fax: 1590/612722
Email: Sales@vintage-tyres.com
Website: www.vintage-tyres.com
Tyres for vintage vehicles.
---
Burlen Fuel Systems

Spitfire House, Castle Road, Salisbury, Wiltshire, England, SP1 3SA
Tel: 01722 /12500 Fax: 01722/334221
Email: info@burlen.co.uk
Website: www.burlen.co.uk
SU carburettor components and refurbishing.
---
The Complete Automobilist
35 Main Street, Baston, Peterborough, PE6 9NX
Tel: 01778/560312 Fax: 01778/560738
Vintage accessories and common components.
---
Paul Beck Vintage Supplies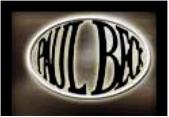 Crosswinds, Happisburgh, Norwich, Norfolk, NR12 ORX
Tel: 01692/650455 Fax:01692/651451
e-mail info@vintagesupplies.com
Website http://www.vintagesupplies.com
Paul Beck supplies an extensive range of vintage motor car parts and quality fittings for pre-war
vehicles, with a secure online ordering facility.
---
Woolies (I & C Woolstenholmes) Ltd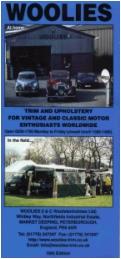 Whitley Way, Northfields IndustrialEstate, Market Deeping, Peterborough, PE6 8AR
Tel: 01778/347347 Fax: 01778/341847
e-mail info@woolies-trim.co.uk
Website http://www.woolies-trim.co.uk
---
Vintage Restorations (John Marks)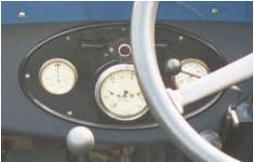 The Old Bakery, Windmill Street, Tunbridge Wells, Kent, TN2 4UU
Tel: 01892/525899 Fax: 01892/525499
---

Penrite Oil Co. Ltd.
Lubricants for older vehicles.
Penrite in Europe:
Penrite Oil Co. Ltd., 1 Mustills Lane, Over, Cambridge, CB4 5PW, UK
Tel: 01954/232292 Fax: 01954/232279
Email: pdpr@dial.pipex.com
Website: www.penrite.co.uk
Tel: 01954/232292 Fax:01954/232279
Penrite in Australia:
Penrite Oil Company Pty Ltd., PO Box 5255, Studfield, Wantirna South, Victoria 3152
E-mail: penrite@penrite.com.au Tel: #61 (03) 9801/0877 Fax: #61 (03) 9801/0977
Website: www.penrite.co.au
Penrite Oil Company Ltd. is the European base of a well established Australian oil
independent. While the parent company produces oils for vehicles of all ages, the
European operation concentrates on the classic market. Penrite produces a full
range of oils and lubricants specifically developed for veteran, vintage and
historic vehicles from the dawn of motoring to the 1970's.
---
Vintage Knowledge

Guy Wetherall's vintage site. If you can't find what you are looking for here,
chances are that you will find it on Guy's site at:
http://www.vintageknowledge.co.uk/
---