---
Marketplace
Members may place free advertisements on this page.
Advertisements are also reproduced in the VMR Magazine free of charge.
Send your For Sale or Wanted advertisements to the Register.
Trade advertisements also welcome.
Last updated 9/6/14 - Mike Norrey's Wanted advert
(All adverts include the date of posting.
If you have posted an advert to the Marketplace which is out of date,
please let the Register know, so that they can be removed.
Advertisements may be removed after six months.)
---
For Sale
---
For Sale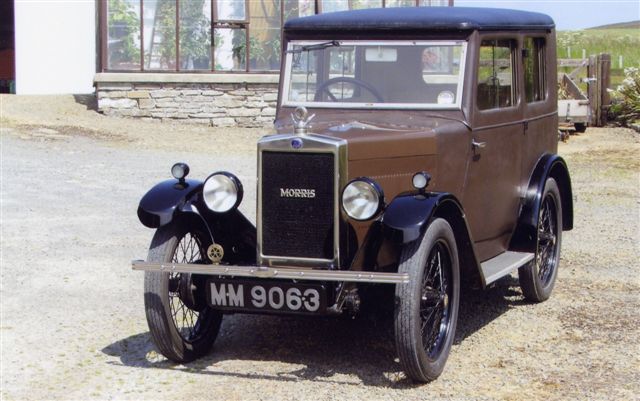 1929 Fabric Minor Saloon (M11282)
Total body off restoration and very sound car indeed.
Engine rebuild by Sports and Vintage Motors and about run in by now.
Present owner since 1986. Ex-Mouldsworth Motor Museum.
On road summers only for local Club runs and Rallies.
Housed in insulated and dehumidified garage.
Reason for Sale - due to age owner down-sizing collection to 1932 M-Type MG and 1926 Cowley Tourer.
Albert Spence Tel: 01856/771295 (Orkney Island)
(Posted 4/11/13)
---
For Sale
For an OHC Minor - a pair of front wings. Work has been done on them, but they will require a good deal of finishing.
Derek Tew dtew3@heritage-motor-centre.co.uk


For Sale
After selling my 1928 Minor in 2010, I have the following spares available: block, rims - poor condition clutch pedal, brake cross shaft, rear axle housing, wheel brace, head,
rocker cover, exhaust manifold, tail shaft spider, valve springs, rockers, radiator, suspension spring leaves, fan & pulley, assorted gearbox parts, distributor,
original style hose clamps, flywheel, clutch assembly bell housing, speedo drive gearbox end, oil filler neck, handbrake assembly & shoes, brake cam levers,
2 rear axles - large holes, 2 steering box repair "c" spanners, rear hubs, valves, camshaft, camshaft bevel gear set, brake back plates, 3 carbys that fit manifold- not S.U.
Ian Hancock, Avoca Beach, NSW, Australia dorothea6@optusnet.com.au
(Posted 2/3/13)
---
For Sale
1931 Semi-sports replica OG 8535 (M32534)
New Semi-sports body covered in maroon and black fabric. The chassis and engine have been rebuilt.
The car comes with new tyres, new mudguards and new spring cases for the seats. The cockpit and seats need trimming but matching maroon fabric is included.
The only items missing are the windscreen frame and hood. I have the windscreen supports. Asking price £4,750.
Also 1930 coachbuilt saloon WD 1321 (M24783, engine 25409)
Registered 30/9/30. Much work completed.
David King paulinedavid@live.co.uk
(Posted 1/8/12)
---
For Sale
1930 Semi-sports LJ 4435 (M27342)
This is the ex-Captain Hambro car, known as the 'Bed-Pan'. Total restoration completed 2007.
Probably the finest and most historic Minor in existence. Current owner too tall with the hood up!
Contact the Register for further details at vintageminor@gmail.com
(Posted 1/10/12)
---
For Sale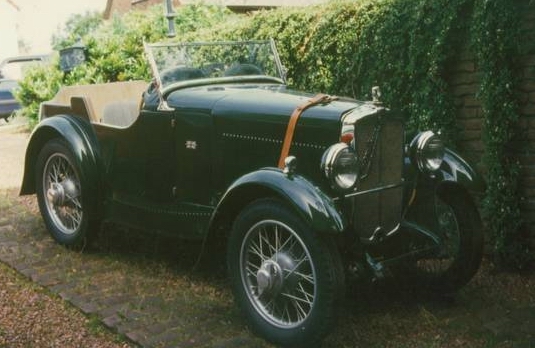 1933 McEvoy Morris Minor TJ 1836 (SV31850)
The ex-Bev Hicks, Tony Dunster car.
Restoration virtually complete, just needs some trim finishing.
OIRO 25,000 Euros
Roger Carrette, Belgium
carrette.roger@skynet.be
(Posted 15/6/12)
---
For Sale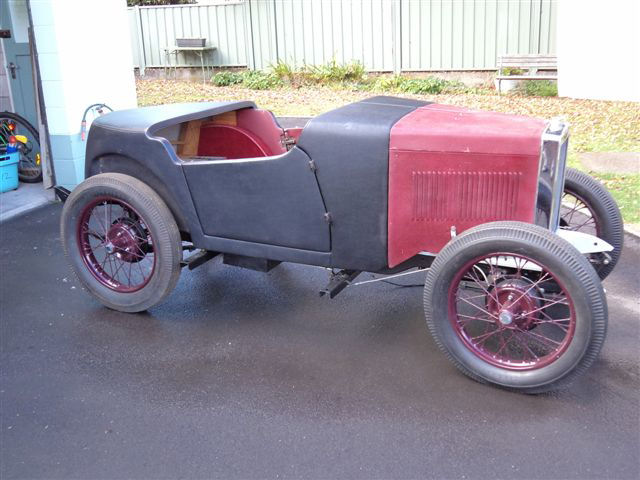 .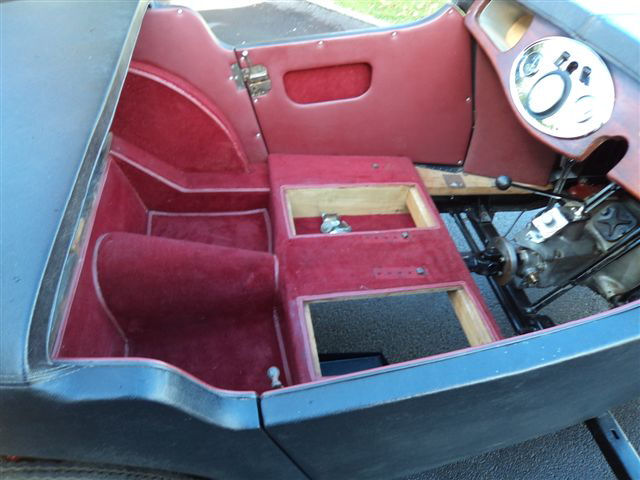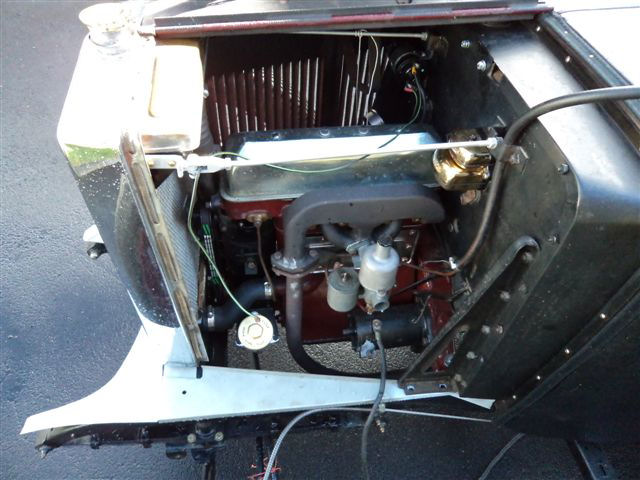 .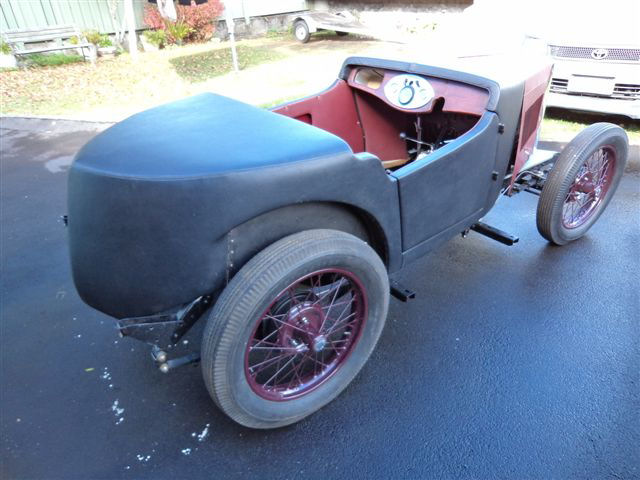 1931 OHC Minor project nearing completion after ten years of restoration.
Chassis M30755, original engine 31602.
Vast amount of work completed - details on request.
Offers in the region of NZ10-12k
Doug Wood, 12 Brewster Avenue, Mount Albert, Aukland 3, New Zealand (H) (+64) 9/846/4017 (B) (+64) 9/358/4478 dougwood@xtra.co.nz
(Posted 15/6/12)
---
For Sale
Complete ash frame body for Morris Minor Semi-Sports , requiring some minor finishing work, but basically complete with door frames, etc.
I would be willing to part with this for a reasonable £750 as I need the room to move onward with other projects.
This is a good opportunity for someone who is looking for a project.
If any prospective purchaser is also looking for the rest of the "components"
i.e. chassis , OHC engine, etc., then I also have these items that could be put together by negotiation.
Please contact Tony Gamble by email at anthony.gamble@btconnect.com or by telephone at 01757/270308.
(Posted 1/8/11)
---
For Sale
I have decided to sell off some of my stock of Minor spare parts, as we will not have the storage when our new house is completed.
Those interested should contact Neville Wilson by e-mail at neville.val.wilson@gmail.com.
(Posted 11/7/11)
---
For Sale
I have 5 of the later, pre magna type hubs plus 3 for repair (cracked round flange) £80.00. Includes MINOR stamped hubcaps
although they are a bit dented here and there! Rims and spokes removed as scrap! Some rust on face of hubs but interiors come with
good amount of vintage grease. Some good secondhand rims available if required £25 each.
Toby Sears on 01590/644269 or e-mail themings@yahoo.co.uk.
(Posted 11/7/11)
---
For Sale
Minor steering wheel, professionally restored and recovered.
DS4 distributor, two D41 distributors.
OHC oil filter housing and mounting bracket.
Set of six alloy rods (ex Hornet) with +30 pistons.
1933 season SV Minor instrument panel - bare.
New DS4/D41 distributor caps.
Two sets of kingpins and bushes - non-pulley brake type.
Nickel plated 1929 driver's door lock and cover - excellent original condition.
1929 16-0-16V ammeter in excellent original condition.
Spare wheel carrier stud plate.
I can bring parts to the Summer Rally in July.
Ian Grace vintageminor@gmail.com
(Updated 24/5/11)
---
For Sale
Fibreglass Front Valance £40. 2 new head gaskets £30 each 1 used £10. Engine block £150. 4 400/18 wheels £25 each.
2 400/18 tyres £10 each. 3 driveshaft and hubs £50 each. New old stock 7/37 crownwheel/pinion £200.
Camshaft £20. About 10 brake linings £30. 3 400/19 three stud wheel hubs with Wolseley on hubcaps.
Set of Kingpins to fit late Minor £50.
Series E manifold £50, starting handle £15.
Morris 8 rear corner bumpers and brackets £35.
Ted Smith,Wickhurst@yahoo.co.ukor 07941106656
(7/3/11)
---
For Sale
Gideon Booth fibreglass body for a 34 2 seater, complete with front apron, wings, doors.
Threshold/sills and steel bonnet (if required).
When these were available they retailed at well over £800, the wings alone were over £200 a pair.
In addition a chassis could be arranged to go with it.... Located in Reading or Hampshire coast!
oiro £650
Toby, themings@yahoo.co.uk 01590/644269 or 07790/533619
(25/1/11)
---
For Sale
I have the following literature and spares for sale:
The Morris Minor Manual 1929. The cover is a little knocked around on the edges
The inside is mint, except someone has removed the index in the back
The dealer list is still there. Au$20 + postage at cost
The MG Midget M Type – Profile Publications Au$ 10 + postage at cost
Body building drawing of 1930 M Type Midget & Double Twelve MG by Carbodies, Coventry
The body drawing is ¼ scale, and measures 950 x 680 mm
Au$15 + postage at cost
Also a lot of Morris Minor spares.
Email me with your needs, it costs nothing to ask!
Ian Hancock, Australia (+02) 43826397, dorothea6@optusnet.com.au
(14/12/10)
---
For Sale
1930's Morris Minor PARTS FOR SALE.
Morris Minor Pre-War dismantled chassis frame.
Including front and rear axles, springs, wheels, brake cross shaft etc., and a set of plans to build a two-seater tourer body
Also V5C 1933 two seater tourer registration document, registered "KY" and four numerals. Offers over £1,400.
Pair of Timing Sprockets for 1930's Morris Minor. (Side Valve Engine). £20.
6V Starter for 1930's Morris Minor. Working order. £50.
Horizontal Flange SU Carburetor for 1930's Morris Minor. Working order. £85.
Complete set of 3 Speed gears for 1930's Morris Minor.
The gears appear to be in very good condition, apart from some slight pitting on spigot shaft splines,
which would not be detrimental to operation or performance. £80.
Front Axle Beam for 1930's Morris Minor. £40.
Calormeter. Very nice, bright condition, but requires attention to return to working order. £45.
Pair of 1933/34 Morris Minor Saloon Front Seats. Basically good, but require recovering. £75.
Steering Wheel to fit 1930's Morris Minor or Morris 8. In nice condition. £65.
I am gradually having a clearout, and so will also have other 1930's Morris Minor parts for sale in due course.
All surplus to requirements.
Tel: 01782/515802. Brian, Staffordshire lilwarzle@googlemail.com
(16/11/10)
---
For Sale
Minor handbooks - 1931, 1932, 1933, 1934 SV. £12 each
OHC chrome radiator complete - 1929/31 £250
Front seat - red Rexine - good condition £100
James Wheeler, 42 Vauxhall Drive, Woodley, Berkshire, RG5 4DU (H) 0118/9693777 bullnose1925@ntlworld.com
(Posted 28/7/10)
---
For Sale
1931 OHC Morris Minor tourer
Chassis M33458, engine 34035
In very good order
Just won the best early Minor at the 2010 Morris Register of Australia's 17th National Rally
5 New tyres & tubes,new battery, radiator recond, 2 wheels rebuilt H/D spokes, etc.
Engine modifications too Numerous to list in advert, runs well, reliable car.
Au$15,000
Gary Schulze (+61) 7/41553035.
Queensland, Australia.
(Posted 12/4/10)
---
For Sale
OHC Minor bulhead with chassis plate attached £40.
M Type headlamp stalks - offers.
John Forshaw in Hampshire on 01725/512764.
(Posted 31/3/10)
---
For Sale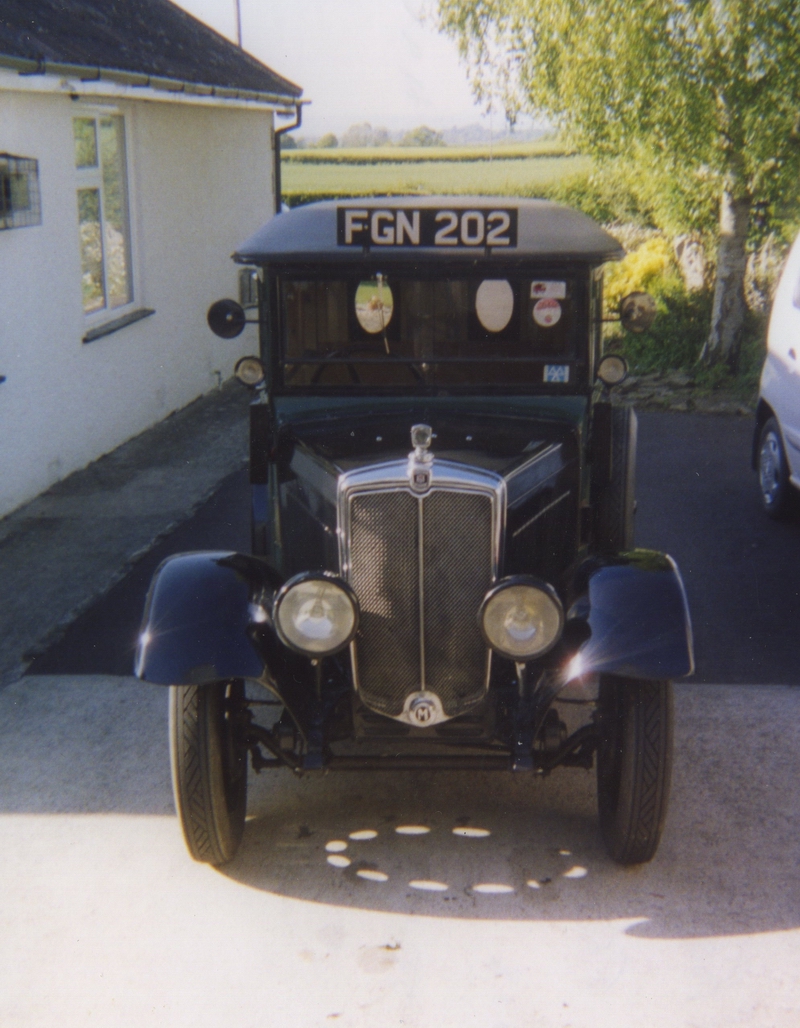 1939 Morris Minor GPO Van FGN 202 (chassis S1EP02019283)
George Bryne, The Shielings, West Lydford, Somerset,TA11 6DS (H) 01458/223360
(Posted 30/6/09)
---
For Sale
Qty 2 original unused Payen 867 cylinder head gaskets for the OHC Minor/M Type MG.
£50 each including postage.
Also Minor scuttle fuel tank in sound condition, located Surrey. £50
Also, 1933 season radiator shell, stripped to brass for re-plating, excellent condition. Located Surrey. £25
Also complete OHC Minor Lucas interior festoon lamp, complete with bracket of correct type. £25
Also set of new chromed Wilmot 'Baby' calormeter wings for OHC Minor. £20
Also pair of German silver Morris Motors (1926) Ltd. door threshold plates. £30
Also early driver's side door lock complete with nickel cover in excellent, patinated condition. No exterir handle. £15
Ian Grace vintageminor@gmail.com
(Posted 23/6/09)
---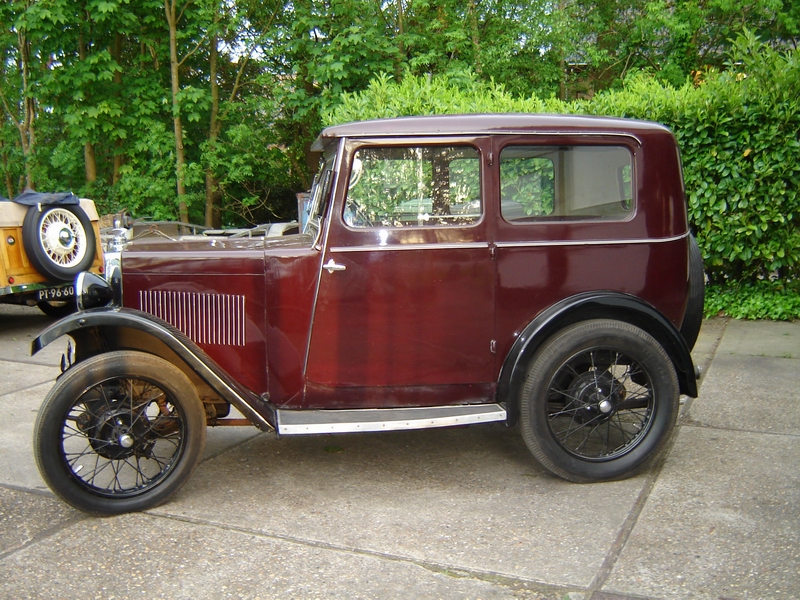 1931 Morris Minor (chassis SV1784) in very good condition.
The SV engine has just been restored with new babbitt metal and runs very smoothly.
Body, chassis and interior are excellent. £6,500. mthung@tiscali.nlor tel. + 31.2975-32232 (Netherlands)
(Posted 22/5/09)
---
For Sale
Pair of 1929 Minor front wings. As new. Need re-paint £275
SV Minor bonnet. Good. £60
OHC Minor bulkhead. Has chassis plate attached. £40
Five Armstrong friction shock absorbers. Need new bands and some work. £50
Pair new M Type headlamp/wing stay pillars. Remake from Kings, bought in error. Offers.
John Forshaw, 01725/512764 (evenings)
(Posted 7/1/09)
---
I have 2 saloon doors (1 ea), an original brown/black Karhyde covered rear seat back in good order,
and a quantity of Karhyde now removed from DX 8826 (not in good condition) which could be used for patching etc., surplus to requirements.
Offers will be welcome from members for any/all of the above, to be collected from Reading.
Eric Mouser (H) 0118/376/7621 or eric.mouser@ntlworld.com
(Posted 22/2/08) (Update 7/7/09 - I still have them!)
---
Bonnet for a 1930's Morris Minor/8 hybrid Post Office van.
James Ashford, (H) 01566/782218
(Posted 12/2/08)
---
Pair of good, restorable front wings, complete with lamps. Also sound small-dynamo block.
Jeremy Evans (H) 01545/571319 marcos67uk@yahoo.co.uk
(Posted 12/2/08)
---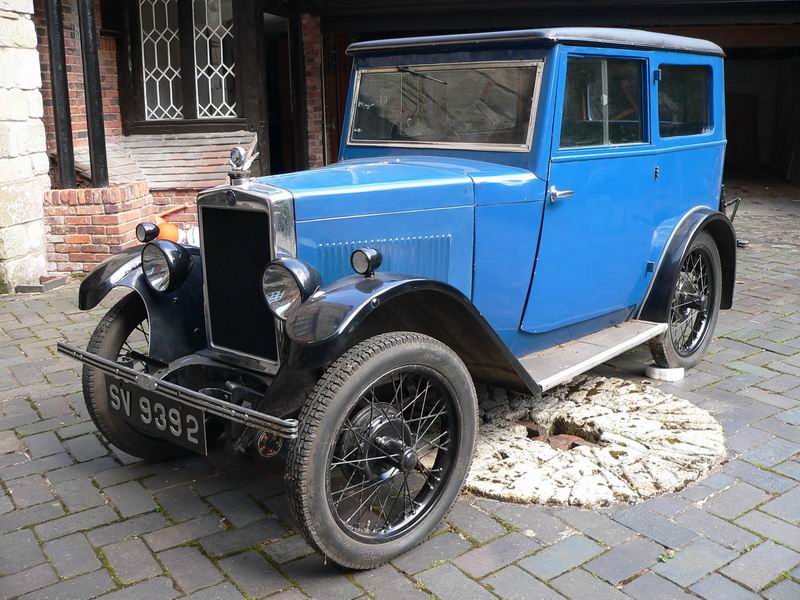 1930 Morris Minor OHC Fabric Saloon (M23462) - now steel paneled. Rebuilt Dynamo.
First registered 1st April 1930. Good Runner but no MOT. Offers over £4,500. Telephone : 0121/308/7333
Wesley Payne
(Posted 9/7/07)
---
Wanted