Vintage Minor Regsiter

---
Logging on to the VMR Forum for the First Time
When you click the Forum link, you will see the following Forum Login page: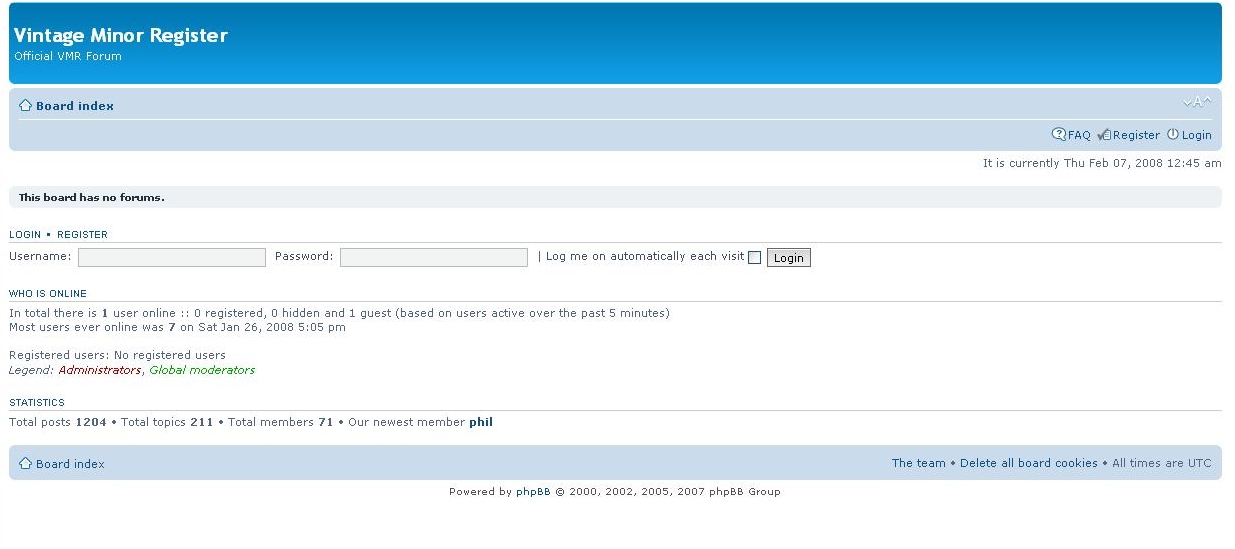 In the top/right corner, look for the 'Register' checkbox. Click this.
You will then be invited to agree to the terms of the Forum. Click "I agree to these terms..."
You will then be invited to provide various information including a username and password. You can make these anything you like,
but make sure you remember them!
When you are done, click 'Submit'. The Forum then sends a message to the Administrator who will then verify your new account,
which may take a few hours.
After that, you are good to go.
Happy posting!
---
Contact the Register if you have any difficulties
---