Pre-War Prescott Charity Auction
of automobilia, aeromobilia and pre-war cars
Lunchtime, Saturday 22nd July at Prescott Hill

In aid of the RAF Charitable Trust
Presented by the Vintage Minor Register in conjunction with Hereford Vintage Auctions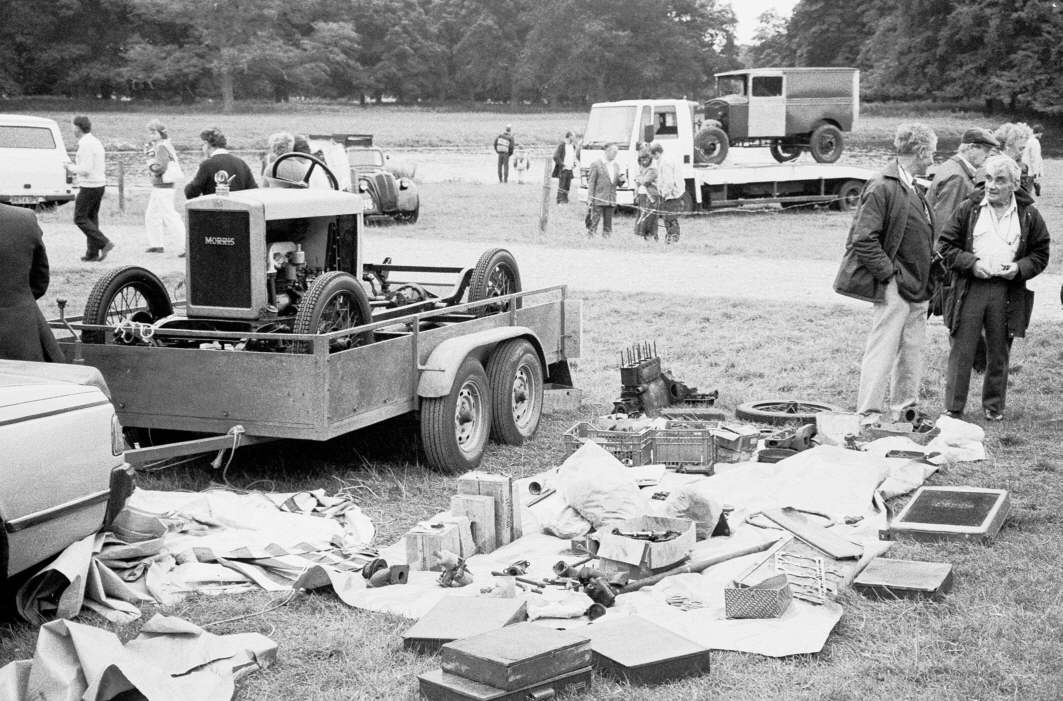 "A fiver. That's my final offer. And that includes the trailer."
Jack Prior haggles with Harry Edwards at the Morris Register's annual rally at Stanford Hall, believed to have been some time in the seventies.
(Photo: Ken Martin)
Entries are invited for the first annual Pre-War Prescott Charity Auction to be held on Saturday 22nd July at Prescott Hill, Gotherington, Gloucestershire.
Register members and non-members are invited to enter pre-war cars, spares and items of automobilia which will be posted on this website.
The FULL commission on each item sold will be donated to the RAF Charitable Trust.
Please e-mail full details of your lots, including photographs if possible to vintageminor@gmail.com.
The auction will take place at Pre-War Prescott 2017 during the lunch break.
Visit the Pre-War Prescott website for pre-war car event entry or spectator tickets, or pay at the gate on the day.
Sellers will need to either enter a pre-war car or enter as a spectator, and deliver their lots to the Vintage Minor Register marquee in the paddock in the morning.
Spectators pay just £25 per car, which includes all occupants.
Bidders will be able to pay for their items on the day with cash or credit card.
---
Please provide details of your lots, with your reserve price and photos if you have them. Your items will be posted below.
(Since the auction will be limited to the one hour lunch break at Pre-War Prescott, we may need to give priority to quality lots with reasonable reserves.)
Vintage spares and automobilia are welcome and we can also accept limited entries of suitable pre-war motor cars.
Outright donation of quality items would also be most welcome, and purchasers of such items will be able to Gift Aid their payments if eligible.
For more information on Pre-War Prescott, the Vintage Mionor Register or the charity auction,
please e-mail the Vintage Minor Register.
---
Lot 1
1932 Morris Minor SV Models Illustrated List of Spare Parts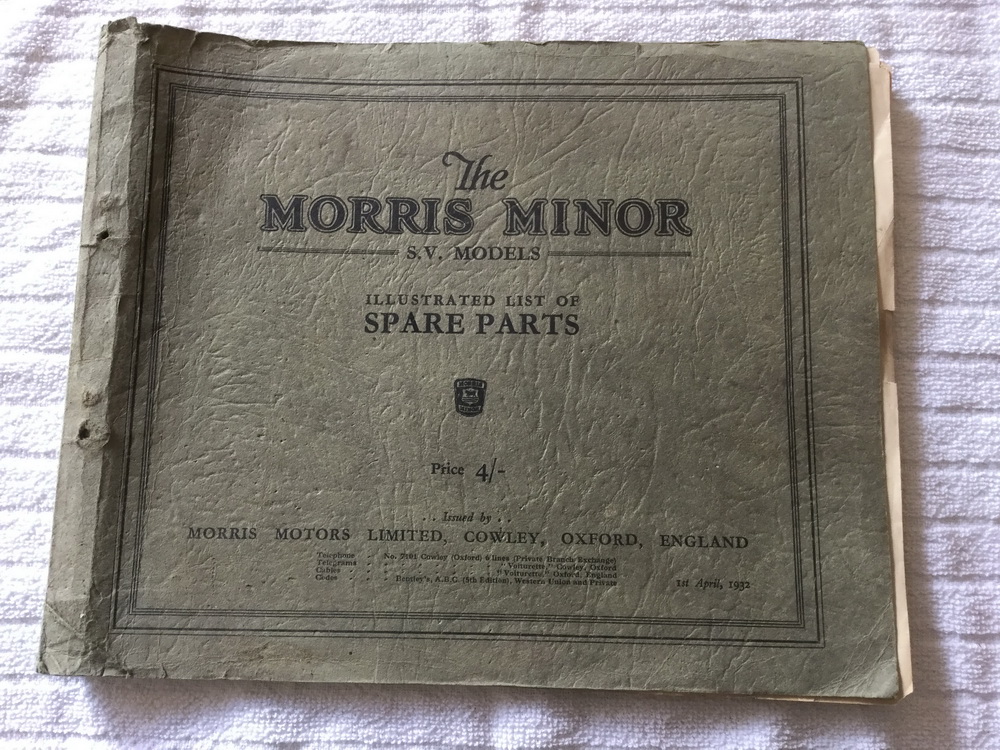 Lot 2
1932 Morris Minor OHV and Family Eight Illustrated List of Spare Parts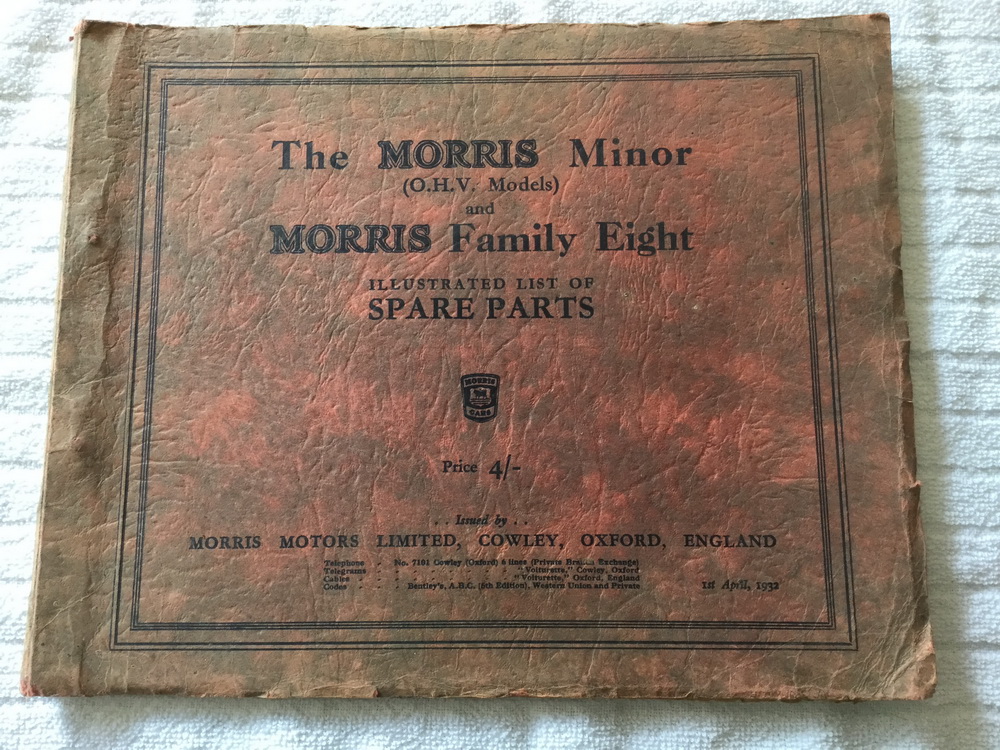 Lot 3
1931 OHV Morris Minor Lubrication Wall Chart, two Lubrication Logs. All are unused in the original (tatty) envelope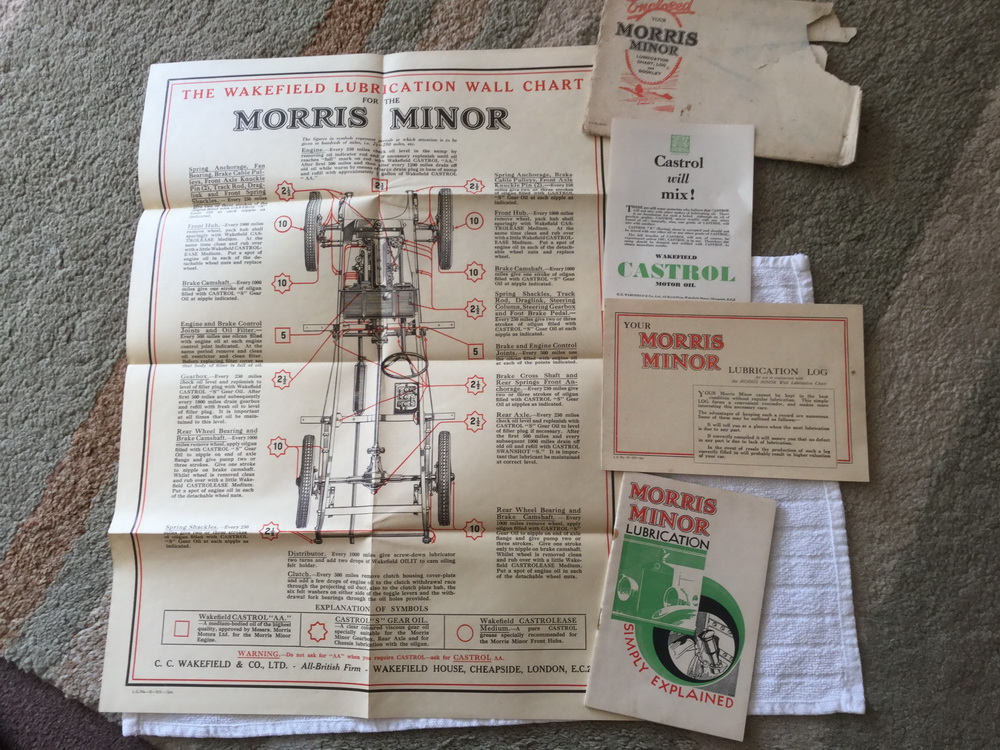 Lot 4
Lucas vacuum wiper motor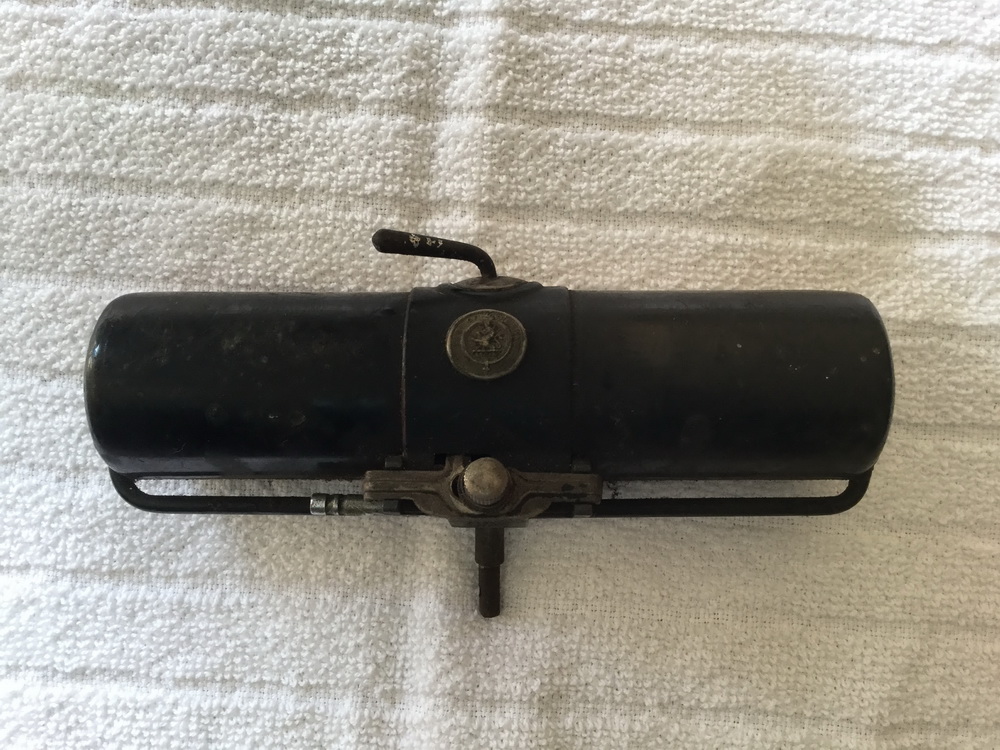 Lot 5
Morris Minor Salesman Manual 1930 - 46 pages in lovely, clean condition with rusty staples.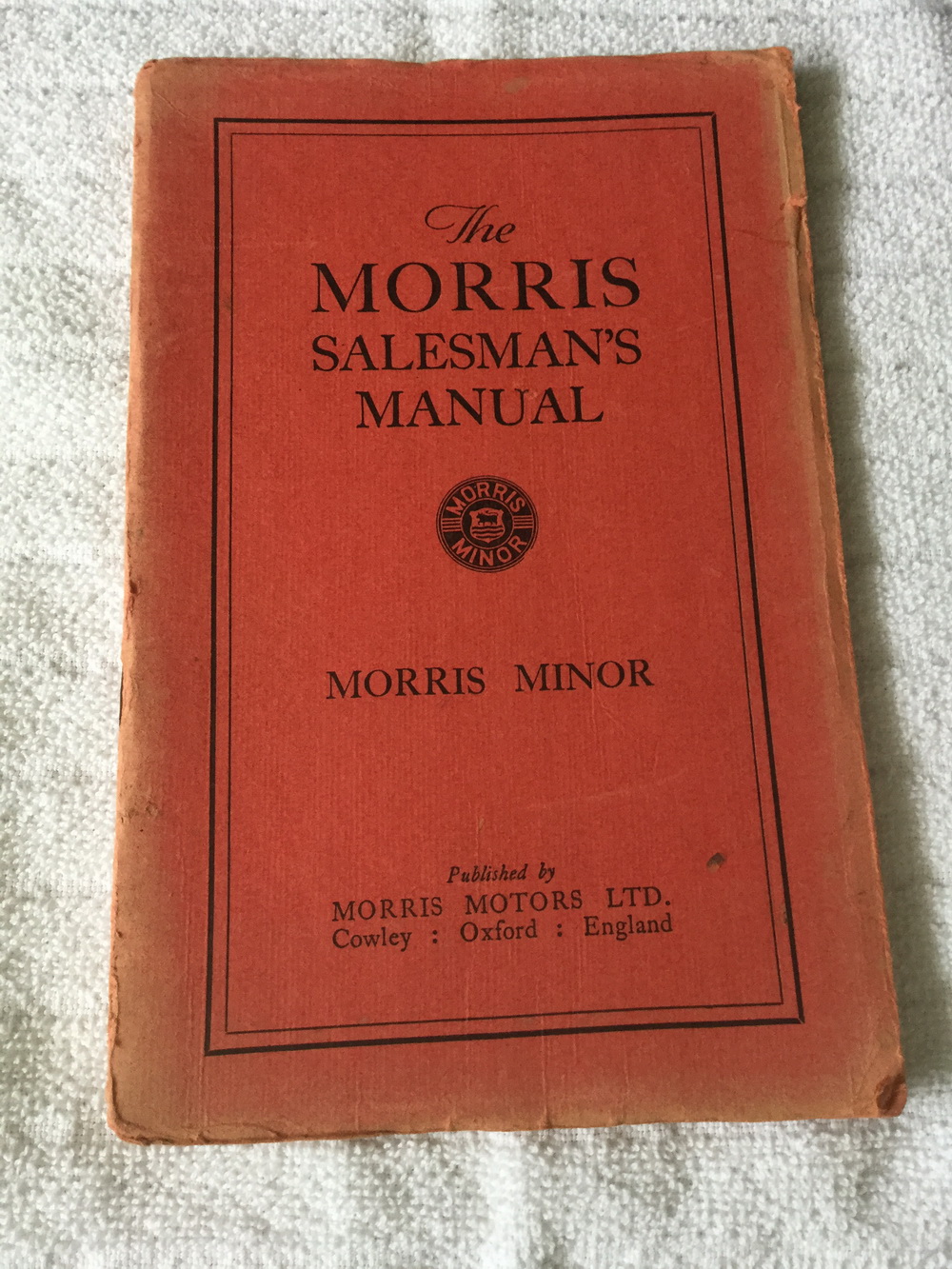 ..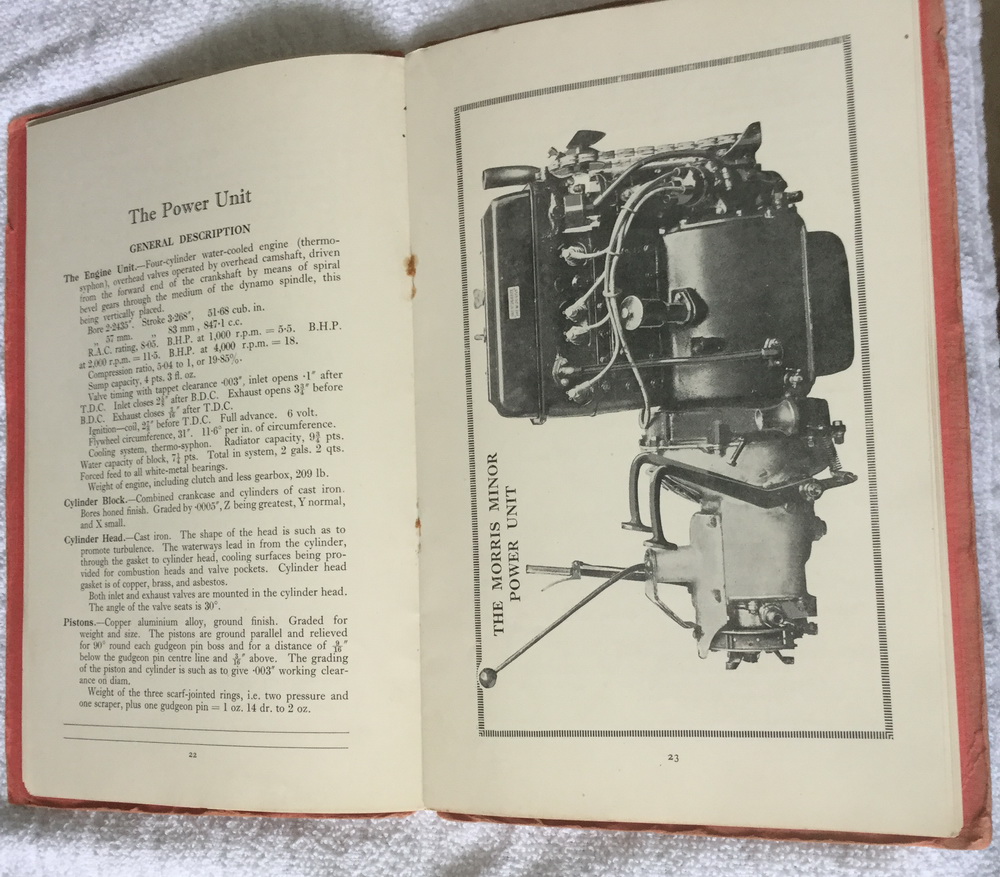 Lot 6
Cowey 8 day dashboard clock - 1920's. In working order, but missing the glass. Swiss Made.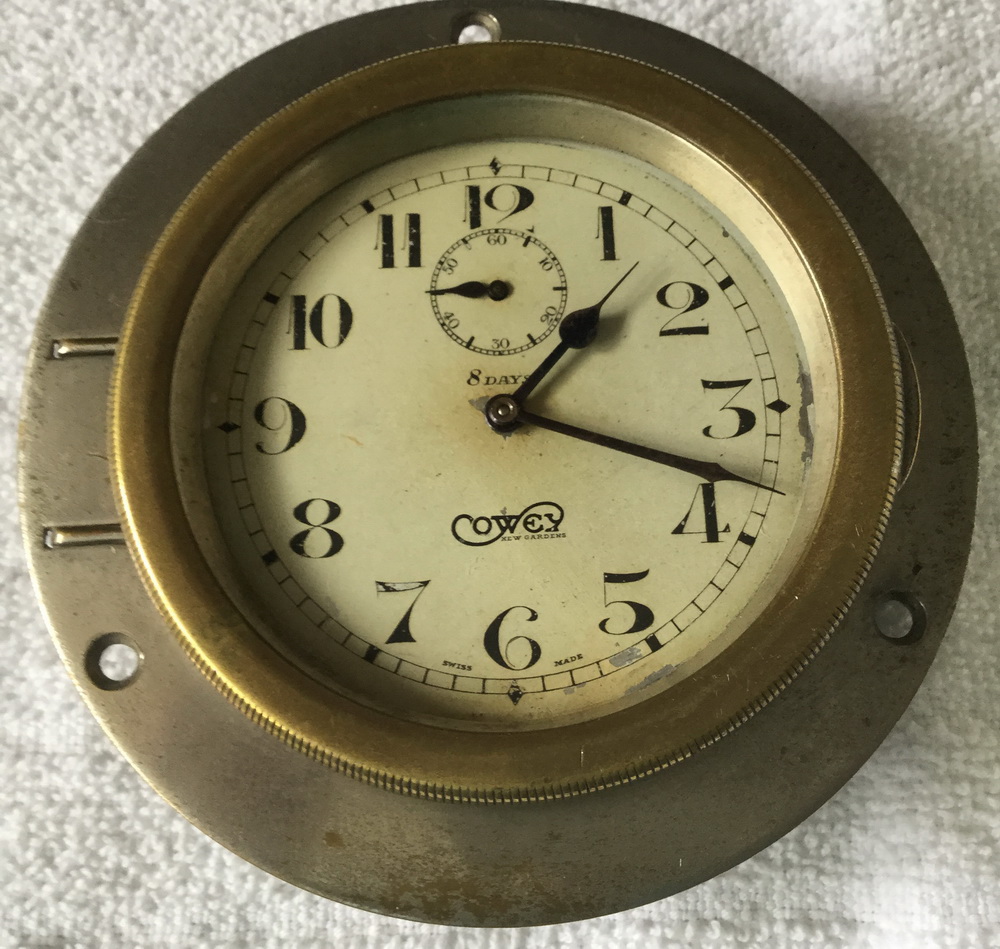 ---
Thank you for supporting the RAF Charitable Trust